КАТАЛОГ LR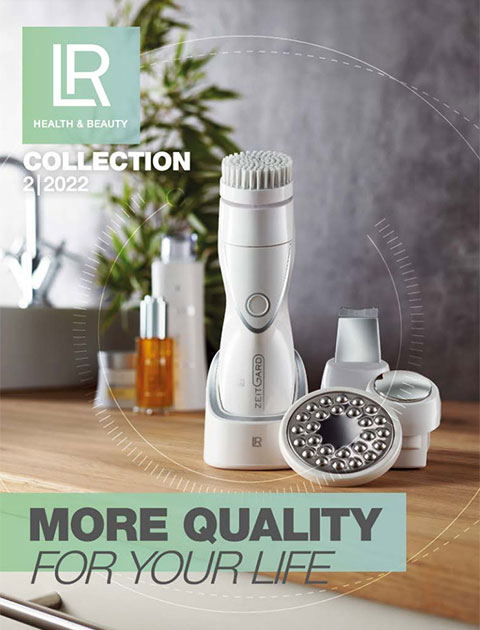 For more than 35 years, LR Health and Beauty has maintained the highest standards for product quality, worthy of the Made in Germany label and numerous quality labels from independent regulatory bodies.
LR products have proven anti-aging performance. Thousands of partners have received health results and improved quality of life!
The LR company is constantly working on improving the formulas of the LR products and monitoring the quality of their production at every stage: from growing plants to carefully observing the conditions of storage and transportation of the finished product. LR Health and Beauty specialists constantly conduct laboratory and clinical research, LR invests in research and development so that LR partners and their customers can use the best health and beauty products.
LR places high demands on the quality of its products:
Using natural raw materials grown under controlled conditions;
Product components from trusted suppliers;
Gentle processing of raw materials;
Modern technologies, certified production;
Patented Formulas;
Independent certification of the entire production process and final product (SGS Institut Fresenius, Dermatest, IASC, etc.);
Thorough quality control of each batch of goods;
Scientific research and collaboration with leading experts;
Many LR products have received prestigious industry awards.
As a result, LR offers only quality and proven products for the best results!
You can familiarize yourself with the assortment of LR products in the online catalog and we are always ready to help you place an order or issue a registration to buy products at a 28% discount.